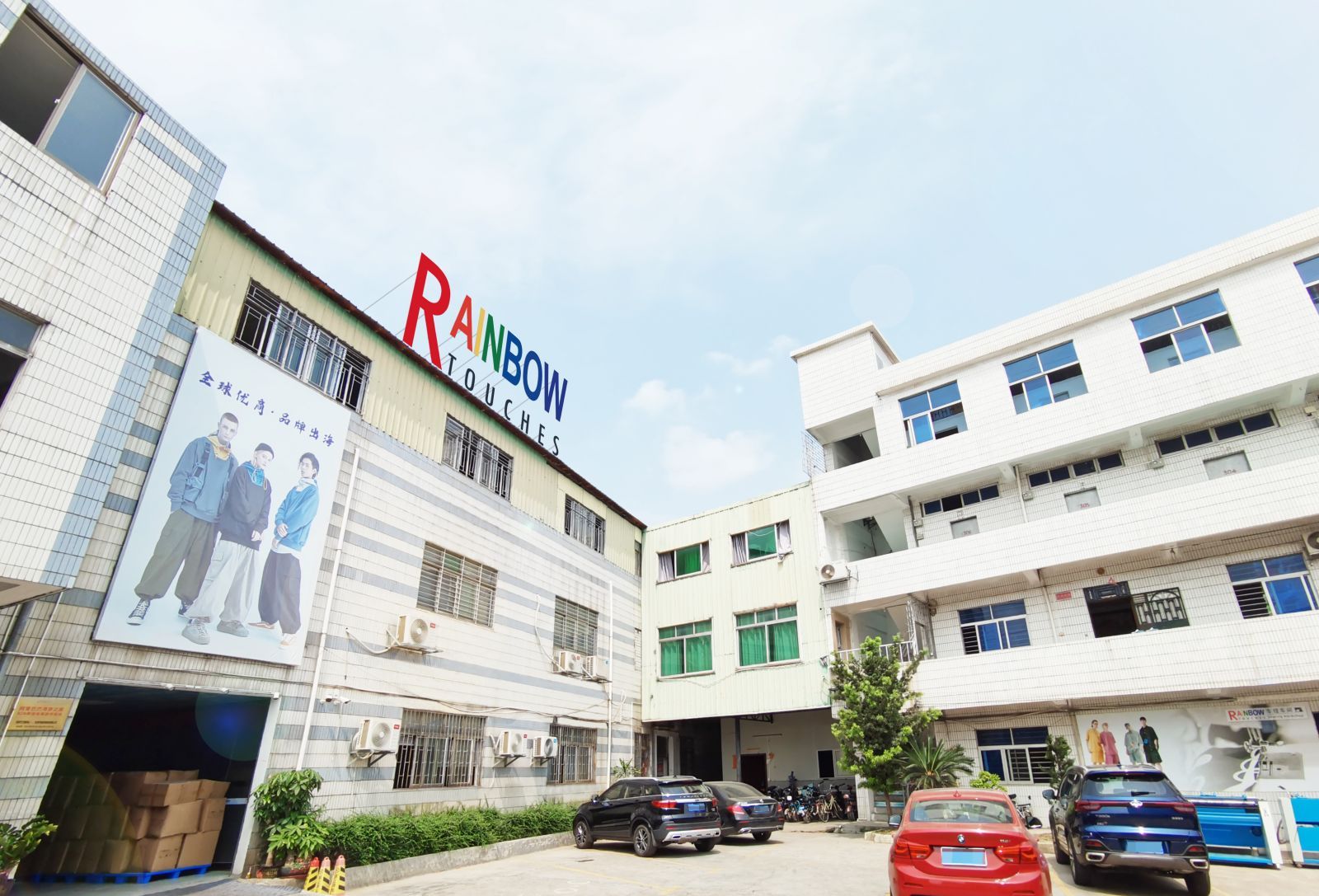 A. Rainbow Touches Year: 15 years garment poduction experience, 9 years export experience.
B. Factory Area: 5,000㎡
C. Main products: t-shirts & vests/ hoodies & sweatshirt / shorts / trousers / jackets / coats, etc.
D. Monthly New Designs: 900 styles
E. Monthly Produce: 110k pcs. Produced 163 styles bulk orders one month
F. Good at knitted/woven clothing.
G. Certification: SGS/Intertek/BSCI.
H. Workers: 100+, 8 papermakers with 25 years experience, providing 900styles new designs per month.
6 graphic artist-designers are well aware of different kinds of printing way12-15 sa
mple makers with 5-10 ye
ars of clothing experience. Super design manager and professional design assistant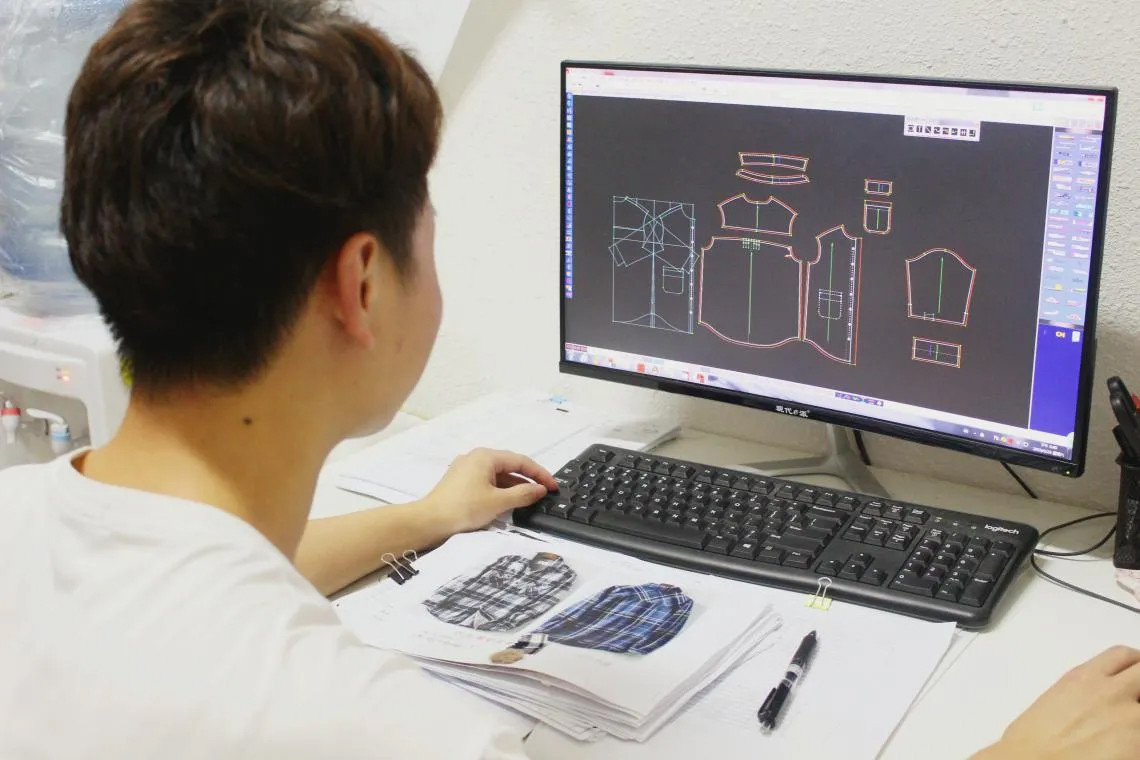 Advantage:
1. Specializes in all kinds of knitted products and the
workmanships of printing, embroidery,
acid wash,
tie dye and so on.
Accept print and washed test before
shipment.
2. Can provide custom material for
environmental protection. Material passed by GRS certification. Full name: Global recycled standard.
Also, we have launched in stock item, it's ready to ship service, you can take a fast sample in 24hour.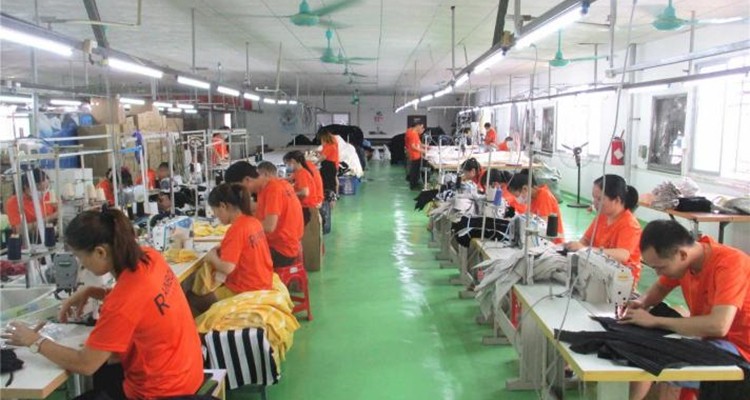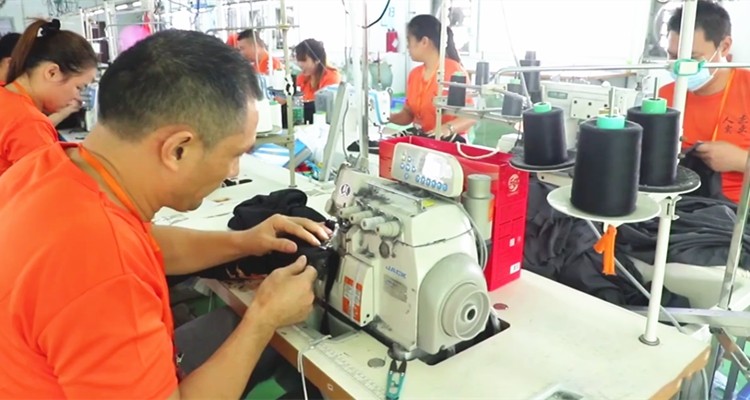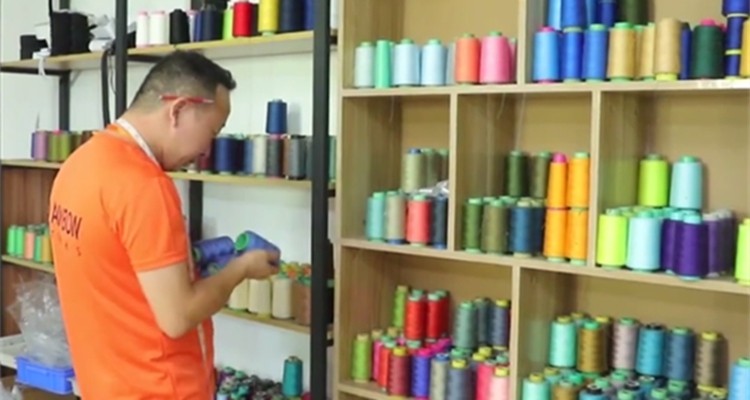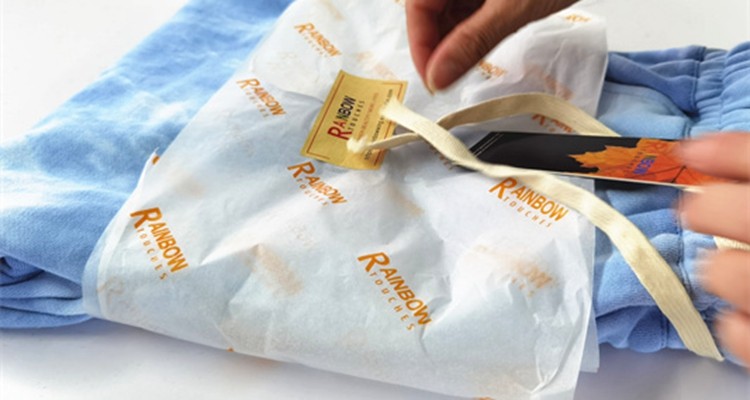 In order to expand business

and serve better for customers,

we has established a branch in

Hubei Province. Yingcheng

Yingsen Garment Co.,Ltd.,

which starting work on

December 11, 2021.
Establishment Date: 2021-12-11
Factory Area: 3600㎡
Monthly Produce: 55k pcs
Workers: 60+
Specializes in woven products, such as jackets, coats and cargo pants.
After the opening of the new factory, plus the original factory production, we believe that our production capacity will increase by 45%-50% in a year, and we can offer more advantages to our customers in terms of delivery time and price.