Men's Sports Shorts Guide
Share
Issue Time

2022/08/15
Summary
There are tons of men's sports shorts on the market. It's far more efficient to evaluate how men's training shorts are constructed to match your training needs and demands. In this article, I'll list a few construction details to help you pick the right gym shorts.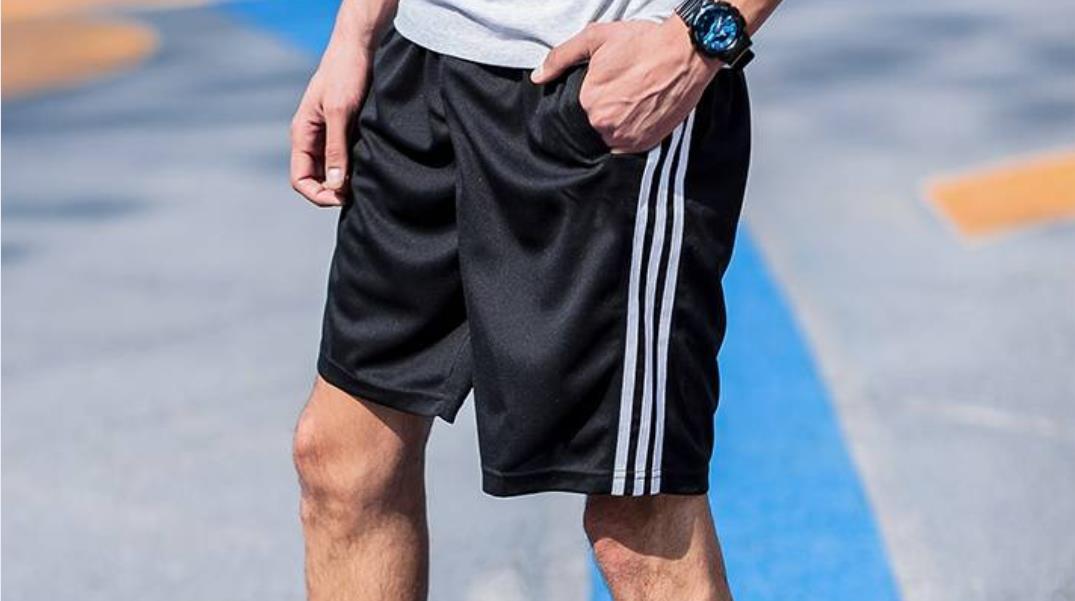 There are tons of
men's sports shorts
on the market, each claiming to be better than the others. Rather than fall into the brand trap, I think it's much more efficient to evaluate men's training shorts based on how their construction matches your training needs and wants.
In this article, I'll list a few construction details to help you pick the right gym shorts.
Outer material
The outer material of men's sports shorts can determine the long-term durability of the shorts. Each company tends to use its own proprietary blend of materials to give each pair of sports shorts its unique character. Generally, though, there will be some consistent material used across the board.
If we can understand which materials are most commonly used, then we can begin to understand how a pair of shorts will perform in the long term. Some commonly used materials include:
Polyester: Synthetic fabric derived from petroleum. Used in a ton of different textile products, this material gives a pair of shorts a smoother, more synthetic feel to the outer material.
Spandex (elastane): A stretchy, elastic synthetic fiber used in textiles with an emphasis on providing an adequate range of motion and frequent stretching.
Nylon: A synthetic material known for its abrasion resistance and high durability. Nylon is often used for outerwear where durability is a priority.
Polypropylene: A synthetic material is known for its ability to absorb water. Typically, this material will be used in gear designed to resist water absorption while training outdoors.
For men's sports shorts, these are generally the four major categories of materials you'll see. Of course, there are other materials, but most major brands will utilize a combination of the above four materials for their sports shorts.
Compression lining
There are generally two different options for workout shorts when it comes to built-in compression liners (lined and unlined). For this construction detail, usually, it comes down to personal preference.
Some people like the built-in lining that feels seamless with the shell of the shorts, while others prefer unlined shorts and rocking their own compression gear. Compression linings are usually made of spandex (also known as elastane) because this material stretches and forms a good fit, and does a fairly good job of resisting sweat and odor.
Some of the benefits of a built-in lining include not having to remember or pack extra clothes for the gym, and a more "seamless" fit. For example, some outer shells and compression liners can move around a lot at the waistband, making them awkward for a variety of activities. We've probably all experienced those times when we run and have to constantly adjust along the way.
A couple of benefits of unlined shorts are that they're usually better for everyday wear if you want to rock them without a compression lining. Also, if you want to wear longer compression gear (leggings), unlined shorts are usually a better choice because then you won't have two layers of compression gear under your shorts.
Waistband
Honestly, I think belts can sometimes be the unsung hero of gym shorts. This is part of the structure that we often overlook, but it can be a complete make or break when it comes to performance. There's nothing more frustrating than having to re-tie your shorts every 15 minutes or your waistband isn't secure.
Without getting too complicated in this section, we'll cover the three main types of belt and girdle construction and discuss the pros and cons of each.
Inner drawstring
Pros: Seamless fit and feel, internal drawstring.
Cons: Drawstrings sometimes come together and feel like a knot pressing down on the lower body.
Outer drawcord
Pros: Security option, no internal strings in the shorts.
Disadvantage: If not fastened properly, it may untwist and get caught in the device.
Gussets
Gussets are areas of clothing where reinforcements or structural aspects have been added to enlarge a specific area. We typically see common areas of gussets on clothing collars, waistbands, and the ends of pants/shirts.
When it comes to sports shorts, we usually see gussets mentioned at the bottom of the shorts. For example, if we see a pair of gym shorts that say "leg gussets", then you can assume that the leg structure is designed to accommodate the movement of the larger leg in various ranges of motion.
Essentially, if you're a guy with big quads and hamstrings, looking for shorts with leg flaps can be very helpful in making sure they're comfortable and perform with you, not against you.
The above briefly introduces several structural details of men's shorts. If you want to buy men's shorts, please
contact us
.
Yuanmanfeng is a professional
custom clothing manufacturer
. We specialize in all kinds of jeans, tank tops, t-shirts, hoodies, shorts, jackets, and other apparel. Provide a variety of professional custom clothing solutions.