The Ultimate Guide to Women's Streetwear
Share
Issue Time

2022/10/31
Summary
Streetwear has taken the world by storm with its natural comfort and chic look. Who doesn't want to look great? And women, want to dress casually, feel comfortable, and still rule the fashion world.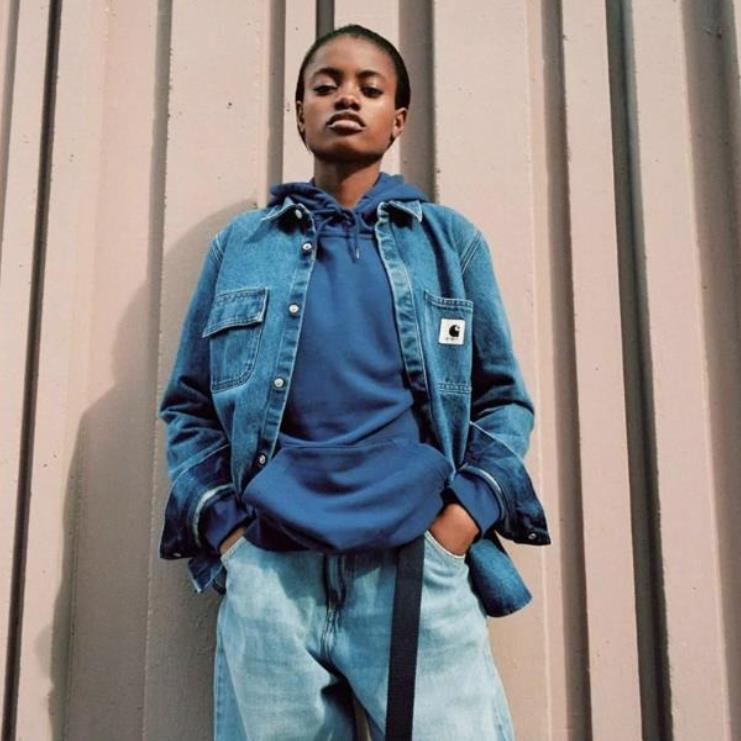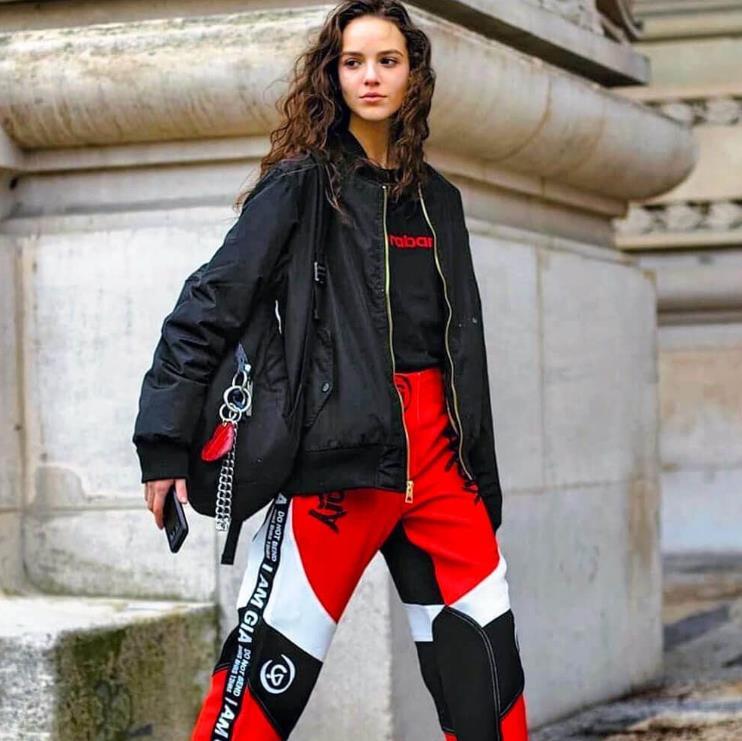 Streetwear has taken the world by storm with its natural comfort and chic look. Who doesn't want to look great? And women, want to dress casually, feel comfortable, and still rule the fashion world.
The streets are full of streetwear these days, which is usually the norm for young people. Men and women between the ages of 14 and 28 choose streetwear to add style and vibrancy to their collections. According to PWC, the global streetwear market was worth $185 billion in 2019.
Street fashion originated in the 90s. The hip-hop scene has influenced graffiti culture and surf skating in New York, Los Angeles, and Japan's glittering nightlife.
The most important street fashion designers are Shawn Stussy and James Jebbia. They pioneered street fashion in America. Other designers such as Hiroshi Fujiwara and Nigo led the streetwear movement across the Pacific.
The pioneers of street fashion have always been artists, skaters, and musicians. And now, social media influencers have started promoting street fashion to their audiences.
Types of streetwear
Streetwear became ubiquitous in the 90s, and in this day and age, it occupies the pinnacle of the market. Categorizing streetwear can be tricky. However, it can be divided into four categories according to its type and brand of production. Let's take a brief look at them:
Original
The original gangsters of streetwear are those who take the initiative to create exclusive collections of streetwear. Some of these brands are BAPE, Supreme, Kith, and Palace; these are very much in demand.
Sportswear
Sportswear is the foundation of modern streetwear. A wide variety of sneakers, bags and other sportswear make up a lot of streetwear. Some popular streetwear brands are Nike, FILA, and Adidas.
Adopted
As the name suggests, these brands borrow street fashion from existing brands. Often, fast fashion retailers jump on the streetwear trend by creating scammers. It can be used for luxurious streetwear.
Luxury
For women looking for something new in street fashion, luxury streetwear is a new fashion avenue to explore. Luxury streetwear brands are more luxurious, status symbols in streetwear fashion. Off-white and Heron Preston are some standard luxury streetwear brands.
Street fashion guide
Streetwear fashion is not as simple as it seems: carrying streetwear can often seem casual. And effective designing streetwear can help women rule the fashion world with glamour. Here's how women choose streetwear and look perfect:
Oversized
Probably the best and easiest way to carry streetwear is to opt for oversized dresses that allow for more movement and flow. Women can wear a loose tee with loose pants and sneakers. Large dresses can also be modified according to choice and sense of style.
The oversized dress became popular a few years ago, but it is one of the favorite styles of women. These styles are easy to design, less fussy, and feel confident.
Go bold with your footwear
Individuals can carry bold sneakers such as red, purple, yellow, or any other trendy color. They can make a person look more confident, and the pace will exude confidence and a unique charm.
Bold shoes attract a lot of attention, so it's best to wear simple clothes while wearing bold shoes.
Classic luxury
Classic and elite fashion has always been in the spotlight. But when it comes to casual street styling, people get confused about what to wear, shoes, and even accessories. A modern chick denim one-piece dress or a pair of bootie jeans with a crop top can make the street look both classic and modern.
But it's possible to carry a luxurious and streetwear look at the same time; some brands produce classic streetwear. Such garments include casual suit looks, patterned shirts, and more.
Pop out from the crowd
Streetwear can make you stand out from the crowd. It comes with trendy accessories, bold shoes, bright colors, different patterns, and more.
Neon green shoes are paired with a black dress, and layers of jewelry are paired with a plain T-shirt. An oversized jacket coat and many of these garments will work too.
Styling
In street fashion, one needs to have a good understanding of styling. One can design the simplest of outfits to look classic yet expensive. Not everyone has a good grasp of styling, so it captures ideas from the internet from influencers, models, and other celebrities.
When styling, one needs to know what look they want, understand one's personality, what suits them better, etc.
The benefits of street fashion
Street fashion is a clothing culture that anyone can carry. But women, in particular, have always opted for streetwear because of several benefits. Let's find out what these are:
Simple yet charming
Streetwear is more casual: loose t-shirts and oversized shirts. Also, baggy pants and trendy sneakers can keep a woman comfortable. When someone pairs a simple oversized tee with a bodysuit, the look becomes simple and glamorous.
Affordable quality
Street fashion has become so popular that one might find several brands. It has a huge collection of street fashion at affordable prices. Just invest according to your budget and choose to look stunning in comfortable, simple, quality clothes.
Wide range
Streetwear does not deter or restrict individuals; instead, it allows individuals to explore a wide variety of clothing. One can carry sportswear, luxury streetwear, and many other types of oversized streetwear.
Streetwear fashion also makes women love to wear t-shirts or shirts from their brother's, fathers', or any other male member's wardrobe collection.
Bold and stylish
Women can completely change their image by carrying street fashion. The look of the same T-shirt is made even easier with accessories. The final look can be simple and sober, or edgy and bold. One only needs styling knowledge to show off their street fashion look.
Use all
One of the best things about streetwear trends is that people can use everything in their wardrobes. Women can design the most overlooked baggy pants, graphic T-shirts, neon shoes, and accessories. Street style is more of a casual, chic look with trendy clothes.
The above briefly introduces the types, matching, and benefits of women's streetwear. If you want to buy streetwear, please
contact us
.
RAINBOWTOUCHES is a professional
custom streetwear manufacturer
. It mainly produces and sells casual men's and women's clothing, street fashion brands, and sportswear, with the brand characteristics of leisure, avant-garde, comfort, and fashion. We bring more color to the life of every soul by creating various styles of streetwear for different cultural groups, helping them express their individuality and way of life.