Streetwear is Booming; Here's Everything You Need to Know About the Streetwear Industry
Share
Issue Time

2023/03/14
Summary
Streetwear originated and is still popular today thanks to its pop culture following. So how much do you know about streetwear? The following articles can help you learn about streetwear.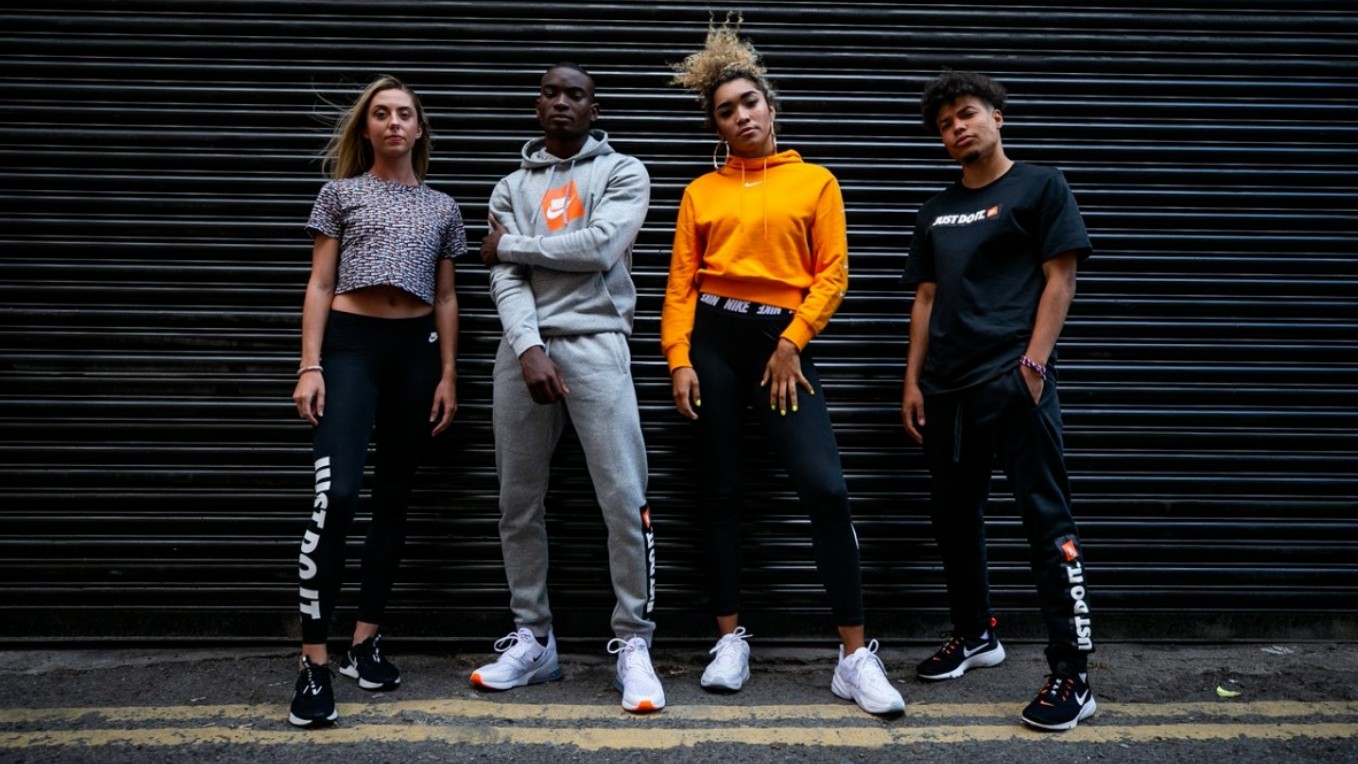 According to fashion experts, streetwear originated and is still popular today thanks to its pop culture following. People like to wear comfortable clothes and be stylish at the same time. This definition includes factors that contribute to the success of the streetwear industry. The combination of fashion and comfort is the trend followed by this industry.
The scope of the streetwear industry is quite broad. Over the years, street fashion has been inspired by:
1. Hip-hop music
2. Skateboarding and surfing culture
3. Sporty
4. Rock music
5.Haute couture fashion
6. Hallyu
7. Superheroes
The following of streetwear industry ranges from rural to urban, across all cultures, subcultures, income status, and socioeconomic factors, and across the globe. This diversity is one of the big reasons why the streetwear industry is so popular.
People who love street fashion mainly belong to the age group of 22-30 years old. They also belong to a subcultural group, which provides them with a sense of identity and belonging to society.
Street fashion is said to have originated in Southern California. A surfer started selling T-shirts with the same design on his surfboards in the 1980s to advertise his business. Gradually, it became an inspiration for others. Thus, street fashion was born.
New York skate shops jumped on the bandwagon and began printing their merchandise in the 1990s, following the same surfer style.
The next giant leap in the streetwear industry is sneaker culture. In the early 2000s, influencers, celebrities, and fashion models were seen pushing expensive sneakers.
In the 2000s, a new trend in luxury streetwear began to catch the eye. The younger generation pushes streetwear and hypes the market. This prompted the fashion industry and luxury brands such as Nike and Gucci to quickly get involved in street fashion.
Express Yourself Through Clothing
Designer t-shirts, sneakers, oversized hoodies, baggy jeans, and more are all part of the streetwear industry. Customers spend most of their time shopping for these types of clothing. They are prepared to line up outside the store and even pay a higher price for these items.
A noteworthy factor behind the success of the streetwear industry is the fusion of casual wear and community building. Major brands in the industry focus on community building in addition to sales statistics. Street fashion is all about expressing yourself through the latest trends.
The streetwear industry model also operates on exclusivity. While expensive luxury brands dominate the market, streetwear emerges in a trend that goes against the norms already followed.
In the early days, only a few people cared about streetwear, and they were the only ones who knew what to buy, and even fewer knew where to buy it. This exclusivity became a key turning point for the industry to compete with luxury brands.
This type of casual clothing also encourages the breaking of gender biases that primarily concern the fashion industry. With the spread of street fashion, men began to pay more attention to fashion and clothing, therefore, we see changes today.
Streetwear as a Cultural Phenomenon
Street fashion started as an underground movement and gradually became a cultural phenomenon that influenced the fashion world. Everything from design to idea development to marketing and distribution has changed dramatically. It brings novelty and involves many people, barring all socioeconomic fundamentals.
Streetwear is based on four pillars comfort, scarcity, pop culture, and status symbol. Street fashion includes sweatshirts, jogging pants, sneakers, hoodies, and more.
The scarcity of the product makes the brand unique and thus remains in demand for a long time. Streetwear is more often associated with menswear like jackets and formalwear, though it's become everyone's newest option. A wide range of on-trend T-shirts and accessories are taken from innovative creations and designs, or classic pieces.
Global Demand for Streetwear
Streetwear brands are constantly innovating. Today, street fashion is aimed at a wider audience. In international markets such as China and South Korea, some of the key elements that regulate streetwear have shifted.
Streetwear has now become a staple for big brands such as traditional luxury brands and mall retail brands. The understanding of style is broad and varied. Still, the original codes of streetwear remain intact.
Recent trends in luxury streetwear underscore the unique role fashion plays in our buying behavior. The logos or symbols on our clothes or priced sneakers represent more than the brands behind them.
A designer label on a piece of clothing reflects status and exclusivity. These overpriced tags signify social status that reflects your income level and personal values.
Streetwear is also a mirror image of the current cultural landscape. Street fashion tends to change, as do the customers who wear it. A big part of the industry's success is its inclusiveness. Streetwear has always been considered size-inclusive, gender-neutral, and made or worn by people of color.
One can notice that hip-hop mainly influences streetwear. The rap scene of the 1980s and 1990s brought gold chains, tracksuits, bucket hats and white Nikes and became a global phenomenon. Right now, the worldwide popularity of K-pop groups like BTS and Blackpink is proving crucial as streetwear expands its musical genre.
Some Popular Streetwear Brands Are:
1. Hoodies and sweatshirts: Louis Vuitton, Versace, and Balenciaga
2. T-shirts: Dior, Palm Angels, and Pyer Moss
3. Sweatpants: Burberry, Vetements, and Moschino
4. Sneakers: Off-White, Gucci, and Prada
Unlike traditional fashion models, the direct-to-consumer (D2C) model of the streetwear industry has made it easier for consumers to dictate trends. It has become crucial for street style to influence the fashion we find in the digital age. Social media influencers, celebrities, actors, and philanthropists make up a major part of the streetwear industry.
Hoodies, T-shirts, and shoes remain the most sought-after streetwear pieces with unlimited wearability. Overall, however, industry respondents reported that all three products were their best-selling products in equal proportions. Moreover, companies that introduce sneakers into their products can cater to the needs of consumers and enter this market. These data and figures show that streetwear is not just a trend; it's a way of life.
RAINBOWVTOUCHES is also committed to making the brand's clothing manufacturing process easy, fast, and transparent. If you need help sourcing clothes, please
contact us
.
RAINBOWVTOUCHES has 15 years of experience as a professional
custom streetwear manufacturer
. It mainly produces and sells casual men's and women's clothing, fashion products, and sportswear. It has the brand characteristics of casual, avant-garde, comfortable and fashionable. "For business principles. We have always attached great importance to every customer and regard producing and designing exquisite products as our basic purpose and core purpose. The company adheres to a belief: to lead the fashion trend with the company brand.